China court bans import, sale of nearly all iPhone models
A China court rules against Apple, granting Qualcomm's injunction against iPhone imports to China. Apple says it plans to dispute the ruling.
A Chinese court granted Qualcomm two preliminary injunctions against Apple, which bans the sale and import of most iPhone models in China, Qualcomm announced Monday.
Qualcomm claims Apple is infringing upon two of its patents. One involves letting smartphone users adjust and reformat photos and the other is for managing apps using a phone's touch screen.
"We deeply value our relationships with customers, rarely resorting to the courts for assistance, but we also have an abiding belief in the need to protect intellectual property rights," Qualcomm EVP and General Counsel Don Rosenberg said in a statement. "Apple continues to benefit from our intellectual property while refusing to compensate us. These court orders are further confirmation of the strength of Qualcomm's vast patent portfolio."
Qualcomm says the ban applies to the iPhone X, iPhone 8 Plus, iPhone 8, iPhone 7 Plus, iPhone 7, iPhone 6s Plus, and iPhone 6s.
Apple did not immediately respond to a request for comment, but told CNBC that the ban only affects iPhones running its older iOS 11 operating system, not iOS 12, which powers the company's latest handsets.
Smartphones are very expensive in Nepal – Here's Why!
It is no news that the price of smartphones in Nepal is crazy. I mean, yes, we might be used to with expensive prices, but compare those prices to international ones, or even the neighbouring country for that matter, and you'll know. When you allocate some budget to get a good phone, you check out reviews and stuff. And just when you think you can have the one, you have your heart set on, the price differs – by a lot! And it is, of course, common to accuse retailers here of extracting a large profit, but there are also quite a few reasons why smartphones are so expensive in Nepal.
1. Taxes, Taxes
The current fiscal year of Nepal brought quite a few changes in the Nepali tax policies. Prices of almost everything went up, including electronics and gadgets. Before this new tax policies, smartphone importers paid only 13% of tax. And on top of that, 40% of VAT was refunded to them at the end of the fiscal year. That made it a net total of 7.8% on taxes.
But with the new policy, the 40% VAT refund has been waived. And in addition to the 13% tax, another 5% of excise duty has been added, making it a net total of 18.65% on taxes alone! And that is enough to stir the prices of such phones and gadgets upwards. This, however, is only for smartphones. There are other policies for other electronics and automobiles.
2. Distribution Channels
The economy of the country is not strong enough to attract official retailers themselves. For example, we only have Samsung, Huawei and Xiaomi's official presence in Nepal. But for other phones, they arrive through various distribution channels. There are agents, regional distributors, wholesalers, etc. before the products even make it to retailers. And with each part of the distribution channel nicking off some profit, it's only natural that the prices go up.
How does it work? First, there's the company, i.e. the brand itself. Then come the National Distributors (NDs), followed by Regional Distributors (RDs), Retailers and Mobile Stores. NDs import the smartphones for which, they pay a certain bank guarantee to the brand. This assurace financial safety to the company as well. The same thing happens with NDs and RDs. RDs are responsible for placement of phones to retailers, who, in turn, deal with mobile brands. Hence, this creates a long chain, where each party involved has a certain profit margin.
Also, NDs have their own team of sales promoters, who promote their products in mobile stores. Ever seen someone in the company mascot's costume? Yeah…that's them. They also have their own marketing team, sales officers and product team who help improve sales and marketing of a product. As for RDs, they possess local level knowledge of the market, and maintain good relation with retailers. Thus, from the company's point of view, these parties are necessary link in the chain too. So, we can see why they are needed.
And if you ask why don't the company's bring the phones straight to retailers, here's why:
3. Lack of proper e-commerce
The smartphone marketplace of Nepal, or any other small developing countries for that matter, differs a lot from international scenario. Many phone companies have a strong presence in e-commerce and sell their product online via sites like Amazon, BestBuy, GearBest, etc. And they even provide various discounts from time to time. Their online presence is so strong that they even have online exclusive brands!
For example, there are brands like Realme, which is an online exclusive brand internationally. Honor, is also an online exclusive brand but is slowly moving to offline as well. Samsung's new phones, the M-series are also online exclusive. But, in Nepal, all of these three are sold offline. Because, the e-commerce platform is not very developed. There is lack of proper e-payment gateways, and most people hesitate to buy things online, for good reasons.
This leads to popularity of brick-and-mortar stores, which increases the expenditures of phone retailers. And that too, leads to an increase in pricing. If you compare the pricing of Honor phones in Nepal with international market, you'll know!
4. Economies of Scale
If you are a little bit familiar with the Economics, then, you probably know the economies of scale – i.e. larger the quantity, lower the price. It applies almost anywhere – from printing stuff, to banquet halls and yes, smartphones. Since the economy of Nepal is not as strong, the number of phones sold in the country are a lot less than in others.
While smartphones ship by the millions in other countries, we play in thousands here, and only among hundreds for very expensive flagship ones. This affects the cost per unit of these products, hence, adding up more burden to their prices.
5. Everything is imported!
This is no surprise. Since almost all of what we use are imported, smartphones are the same. What I mean is, there are no in-house manufacturing plants to make smartphones, or even assembling houses to assemble components. Countries like China and India have their own manufacturing plants, so, they can price the phones accordingly.
When whole gadgets are imported instead of parts, the excise duties are considerably higher. Add the distribution channelling to it, and shipping costs, you get the Nepali prices for smartphones!
So, why are smartphones so expensive in Nepal? You have the answer.
A version of this article appears on GadgetByte Nepal. Do check the website for more tech-news and such.
Voyager 2 probe enters interstellar space
For the second time in history, a human-made object has reached the space between the stars. NASA's Voyager 2 probe now has exited the heliosphere – the protective bubble of particles and magnetic fields created by the Sun.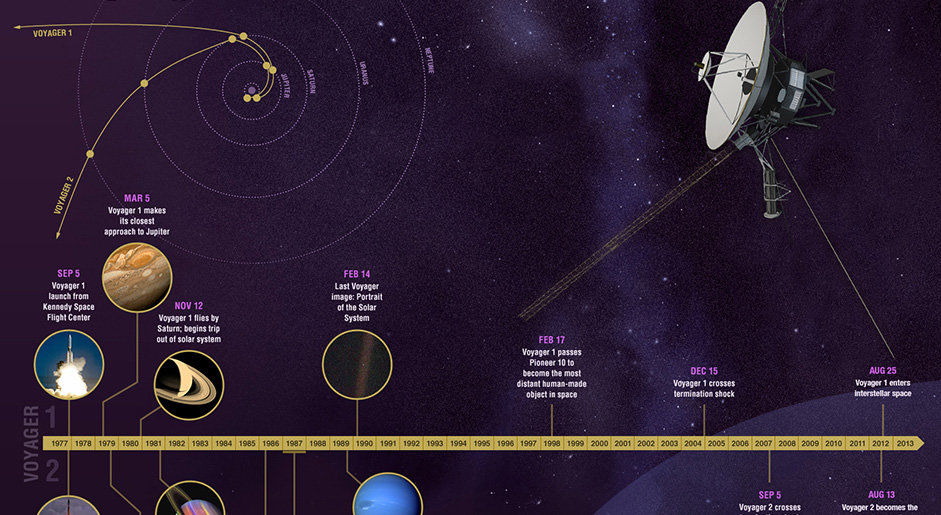 Voyager 2 now is slightly more than 11 billion miles (18 billion kilometers) from Earth. Mission operators still can communicate with Voyager 2 as it enters this new phase of its journey, but information – moving at the speed of light – takes about 16.5 hours to travel from the spacecraft to Earth. By comparison, light traveling from the Sun takes about eight minutes to reach Earth.
The Voyager story has impacted not only generations of current and future scientists and engineers, but also Earth's culture, including film, art and music. Each spacecraft carries a Golden Record of Earth sounds, pictures and messages. Since the spacecraft could last billions of years, these circular time capsules could one day be the only traces of human civilization.
Interstellar asteroid 'Oumuamua slipped by NASA space telescope unseen
Our first view of a rock from beyond our solar system was fleeting. Astronomers spotted the object, later called 'Oumuamua, in October 2017, and it was quickly too distant for Earth-based telescopes to spot.
In late November 2017, researchers pointed the Spitzer Space Telescope towards where 'Oumuamua should have been and stared for more than 30 hours. It saw nothing.