Everyone can write and everyone must
This article is on importance of writing and the benefits one can reap from. We are writing a series of article on the topic. Keep reading.
Many people often say that they are not good at writing and wonder how they can learn writing.  If you are one of them, you should definitely read this article till the end.
Before we get to "everyone can write," let's start from why everyone must write.
Writing is therapy
Yes! Writing is a proven therapy, known as "Journal Therapy," to deal with depression and many other mental disorders.  Patients are asked to write down whatever comes in their mind which would eventually help them overcoming their anxiety, racing thoughts, and getting their head more clear and be more directed.  If it works for patients, it can work for everyone.   Whether you are in your good days or bad days, make a habit of writing down whatever you are feeling, or whatever is going in your head.  As you finish writing, you may feel much calm and relieved.  You can learn more about Journal Therapy, here.
Writing sharpens your memory
To write, you need to think.  To think, you need to recall all your references and experiences and that activates your neurons in head and make them super active to search all the packets in your grey cells to get you your stored information.  That's why writing is good for enhancing your memory power.
Writing makes you smart
No matter what view you hold for or against any subject or topic, when you have to express them out in a written form, you would like to make a quick research on to validate your thought and make sure you don't know like one talking without knowledge.  After all, you don't want to look like an ignorant with baseless opinion in front of your readers.  And this practices of researching, analyzing, reasoning collectively can make you smarter in a long run, because with that practice comes better knowledge and rationality.
Writing improves your communication skill
Writing itself is a communication, where you communicate to your readers through your writing.  Like for example, this piece of writing is in a way communicating with you.  When you keep on writing, you learn a way to communicate with much clarity and precision.  You learn to choose words rightly, learn to structure sentence to better communicate.  Communication in today's world is very important soft skill and writing can help you to excel on that.
Writing gets you money
Welcome to the world of internet and media, where everyone is in need of a good writer who can write for them.  And in return, they pay decent amount for the work.  There is always a job for a writer.  What a cherry on top, ain't it?
Writing makes you immortal
One day, we all will die but our writings will be left behind forever and they will keep us alive among people.  Probably, that's why writing was born in first place.  Humans from past must have realized that their knowledge and views must be preserved and only way to do that was carving it down, which eventually became a script.  Maybe!
We guess, that's enough, though there are many other benefits of writing, but all in all, writing simply makes you humans.  Every living thing can communicate, verbally or non verbally, but only humans can write.
Hope, this article has successfully convince you that everyone should write for personal development as well as for mental development and cherry on top, may get money for.  Despite, some of you must be still thinking "I got that, but I can't write….writing is just too hard for me."
No dear, writing is much easy than you think.  You just need to give a try and remain consistent.  After all, like any other skill, writing too demands lots of practices and exercises with consistency and attitude of getting better in every next attempt.
Now, let's get back to "Everyone can write."  We will tell you how  in next post.
What's Special Today: January 25th
Events and Observances
Sonam Lhosar
What had happened on this date in history
1915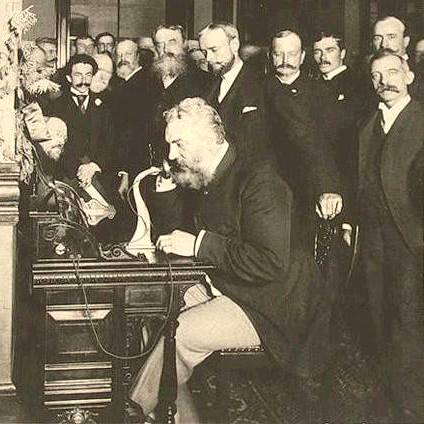 Alexander Graham Bell inaugurates U.S. transcontinental telephone service, speaking from New York to Thomas Watson in San Francisco.
1947
Thomas Goldsmith Jr. files a patent for a "Cathode Ray Tube Amusement Device", the first ever electronic game.
1964
Blue Ribbon Sports, which would later become Nike, is founded by University of Oregon track and field athletes.
1980
Mother Teresa is honored with India's highest civilian award, the Bharat Ratna.
2003
Invasion of Iraq: A group of people leave London, England, for Baghdad, Iraq, to serve as human shields, intending to prevent the U.S.-led coalition troops from bombing certain locations.
2011
The first wave of the Egyptian revolution begins throughout the country, marked by street demonstrations, rallies, acts of civil disobedience, riots, labour strikes, and violent clashes.
Famous Birthday
Alicia Keys
January 25, 1981
Virginia Woolf
January 25, 1882

What's Special Today: January 24th
What had happened on this date
1857
The University of Calcutta is formally founded as the first fully fledged university in South Asia.
1908
The first Boy Scout troop is organized in England by Robert Baden-Powell.
1946
The United Nations General Assembly passes its first resolution to establish the United Nations Atomic Energy Commission.
1972
Japanese Sgt. Shoichi Yokoi is found hiding in a Guam jungle, where he had been since the end of World War II.
1984
Apple Computer places the Macintosh personal computer on sale in the United States.
1990
Japan launches Hiten, the country's first lunar probe, the first robotic lunar probe since the Soviet Union's Luna 24 in 1976, and the first lunar probe launched by a country other than Soviet Union or the United States.
2009
Cyclone Klaus makes landfall near Bordeaux, France, causing 26 deaths as well as extensive disruptions to public transport and power supplies.
Famous Birthday
Sharon Tate
January 24, 1943

Luis Suárez
January 24, 1987
What's Special Today: January 23rd
Events and Observances
Armed Police Force Day (Nepal)
What had happened on this date
1556
The deadliest earthquake in history, the Shaanxi earthquake, hits Shaanxi province, China with the death toll as high as 830,000.
1656
Blaise Pascal publishes the first of his Lettres provinciales.
1912
The International Opium Convention is signed at The Hague.
1957
American inventor Walter Frederick Morrison sells the rights to his flying disc to the Wham-O toy company, which later renames it the "Frisbee".
1986
The Rock and Roll Hall of Fame inducts its first members: Little Richard, Chuck Berry, James Brown, Ray Charles, Sam Cooke, Fats Domino, The Everly Brothers, Buddy Holly, Jerry Lee Lewis and Elvis Presley.
1998
Netscape announced Mozilla, with the intention to release Communicator code as open source.
Famous Birthday
Subhas Chandra Bose
January 23, 1897