The Grandfather Paradox and Time Travel
Fiction or philosophy, time travel has always astonished many individual. The "Back to the Future (1985)" movie has become a classic over the years and still provokes our desire to be able to live the past or see the future. Though the work of fiction in itself doesn't explain the physically possibility of time travel, it does stirs the curiosity of many. Looking at it from the watch glass of a physicists, it seems going into the future can be possible but travelling to the past does not seem to be decisively possible just yet.
In the following post, I will be only talking about travelling back in time for that is where the paradox occurs but you can read about future travel here.
The Grandfather paradox:
To being with, let us walk through an imaginary world. In this world, there is a man named Tom and he has a fully functional time machine. Tom had a grandfather who recently died due to natural causes. For some reason, he was always angry with his grandfather. Tom was so angry that his anger got him homicidal and Tom decides to travel back in time and kill his grandfather during his 20s. Tom starts up his time machine and goes back in time when his grandfather is still single. He points his gun at him and shoots him.
Now the problem arise that, if he killed his grandfather before he got married, and conceived his parent then he was never born and if he was never born how could he exist to go back in time to kill his grandfather? Such circumstance creates the paradox known as the The Grandfather paradox.
This problem of causality is fundamental in nature and will occur if and effect is allowed to precede its cause.
The solution:
Though it is disputable there can be a solution to the grandfather paradox. If the universe somehow cause Tom to miss the shot and not be able to kill his grandfather, his grandfather would not die and Tom will be born and he can go back and try again and miss again and the loop can continue.
Other can be Tom goes back in time, kill his grandfather but the timeline he killed his grandfather is different from the one he came back from. That would mean in an alternative worldline, he is not born but in his own worldline he exists and he didn't kill his grandfather.
Just like that, we have also a third solution. In quantum mechanics there a phenomenon called quantum superposition. In this state an object can be in multiple different state at the same time. Leaving your common intuition behind, in this state the grandfather can be alive and dead at the same time in a superposition state. That means the grandfather didn't die so the grandson is born and the grandson goes back in time and kills the grandfather so the grandson is not born now and thus the grandfather didn't die. This loop is of two different retrocausal events are in superposition thus eliminating the paradox.
The Time Travel:
Now for the actual travel we would need a device that is capable of sending us back. From Einstein's general relativity, after solving it to some exact solution, we get solutions like transversable wormhole, Gödel metric etc which follow Closed Timelike Curve. These are supposedly the regions of spacetime that will follow a fixed closed curve of spacetime and thus meeting the end and the beginning. If we are to trace its path then we can be able to reach back to a certain point of time. Though Novikov self-consistency principle seems to show that it will be consistent and no paradox will arise, Stephen Hawking has labeled the chronology protection conjecture that claims that such closed timelike curves won't exist in nature in any macroscopic level.
Though some mathematics and theory don't rule out the possibility of back time travel the essentials of a fully functional time travel is nowhere near possible to construct or discover. The possibility of antimatter being the particle travelling back in time is theorized by Wheeler–Feynman and is quite accepted. Thus most theories suggests that quantum particles or simply very very small particles that abide with the laws of quantum mechanics might be able to travel back in time without breaking the causality but for macroscale the chances seems to be pretty slim.
Conclusion:
Aristotle believed that water is homoiomerous and infinitely divisible: any bit of water could be subdivided, in principle, into smaller bits of water. Aristotle's view contains no logical contradiction. It was certainly consistent with Aristotle's conception of water that it be homoiomerous, so this was, for him, a conceptual possibility. But if chemistry is right, Aristotle was wrong both about what water is like and what is possible for it. It can't be infinitely divided, even though no logical or conceptual analysis would reveal that.
Similarly the conceptual formulation of existence of a way for backward travel has been theorized but its practicality cannot be determined. And concept alone cannot rule out the possibility of time travel but in all senses it seems near impossible anytime soon or ever.
What's Special Today: January 25th
Events and Observances
Sonam Lhosar
What had happened on this date in history
1915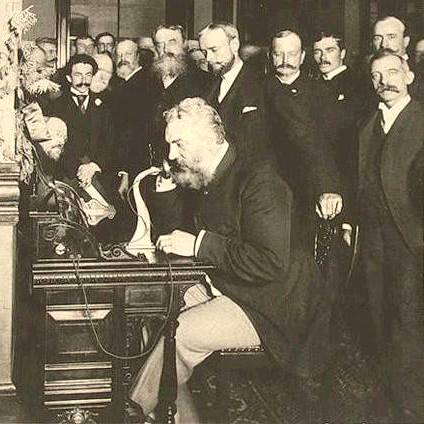 Alexander Graham Bell inaugurates U.S. transcontinental telephone service, speaking from New York to Thomas Watson in San Francisco.
1947
Thomas Goldsmith Jr. files a patent for a "Cathode Ray Tube Amusement Device", the first ever electronic game.
1964
Blue Ribbon Sports, which would later become Nike, is founded by University of Oregon track and field athletes.
1980
Mother Teresa is honored with India's highest civilian award, the Bharat Ratna.
2003
Invasion of Iraq: A group of people leave London, England, for Baghdad, Iraq, to serve as human shields, intending to prevent the U.S.-led coalition troops from bombing certain locations.
2011
The first wave of the Egyptian revolution begins throughout the country, marked by street demonstrations, rallies, acts of civil disobedience, riots, labour strikes, and violent clashes.
Famous Birthday
Alicia Keys
January 25, 1981
Virginia Woolf
January 25, 1882

What's Special Today: January 24th
What had happened on this date
1857
The University of Calcutta is formally founded as the first fully fledged university in South Asia.
1908
The first Boy Scout troop is organized in England by Robert Baden-Powell.
1946
The United Nations General Assembly passes its first resolution to establish the United Nations Atomic Energy Commission.
1972
Japanese Sgt. Shoichi Yokoi is found hiding in a Guam jungle, where he had been since the end of World War II.
1984
Apple Computer places the Macintosh personal computer on sale in the United States.
1990
Japan launches Hiten, the country's first lunar probe, the first robotic lunar probe since the Soviet Union's Luna 24 in 1976, and the first lunar probe launched by a country other than Soviet Union or the United States.
2009
Cyclone Klaus makes landfall near Bordeaux, France, causing 26 deaths as well as extensive disruptions to public transport and power supplies.
Famous Birthday
Sharon Tate
January 24, 1943

Luis Suárez
January 24, 1987
What's Special Today: January 23rd
Events and Observances
Armed Police Force Day (Nepal)
What had happened on this date
1556
The deadliest earthquake in history, the Shaanxi earthquake, hits Shaanxi province, China with the death toll as high as 830,000.
1656
Blaise Pascal publishes the first of his Lettres provinciales.
1912
The International Opium Convention is signed at The Hague.
1957
American inventor Walter Frederick Morrison sells the rights to his flying disc to the Wham-O toy company, which later renames it the "Frisbee".
1986
The Rock and Roll Hall of Fame inducts its first members: Little Richard, Chuck Berry, James Brown, Ray Charles, Sam Cooke, Fats Domino, The Everly Brothers, Buddy Holly, Jerry Lee Lewis and Elvis Presley.
1998
Netscape announced Mozilla, with the intention to release Communicator code as open source.
Famous Birthday
Subhas Chandra Bose
January 23, 1897